Closing ceremony of 1st Vietnamese and language & culture course for KEB Hana bank staff.
On January 15th, 2020, ULIS – VNU held a closing ceremony of the 1st Vietnamese Language & Culture course for staff of KEB Hana Bank (Korea).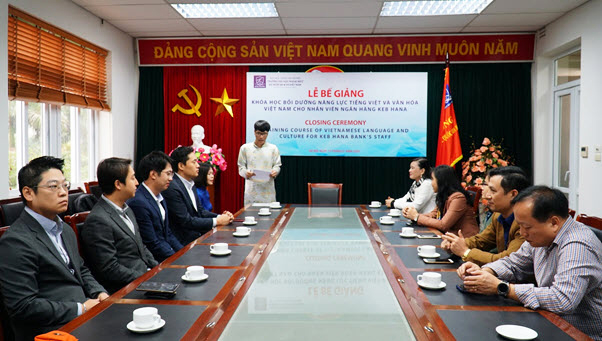 This is the first course under the cooperation agreement with CARROT Global, which was signed on August 9th 2019.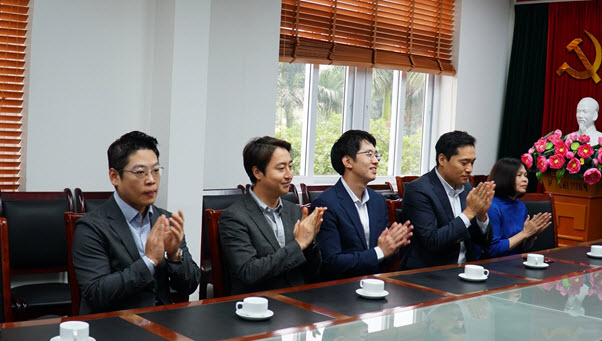 At the ceremony, Head of the Department of Vietnamese Language & Culture Chu Thi Bich praised the students' effort on succesfully completing the course.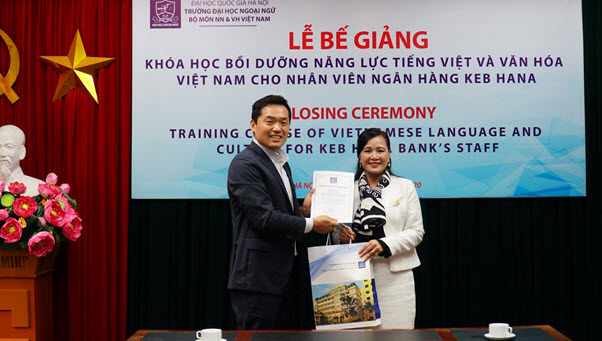 Delivering her speech at the closing ceremony, Vice President Ngo Minh Thuy expressed her impression and acknowledged the results of all the students. Vice President also thanked the support of KEB Hana Bank in the school's activities and hoped that the two sides would have more cooperative activities in the near future.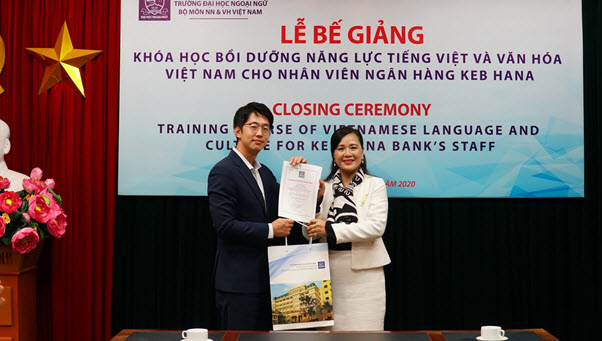 At the closing ceremony, the students expressed their feelings, thanks to the teachers. Representing the University, Vice President Ngo Minh Thuy presented certificates of completion of the course and souvenirs to Korean students.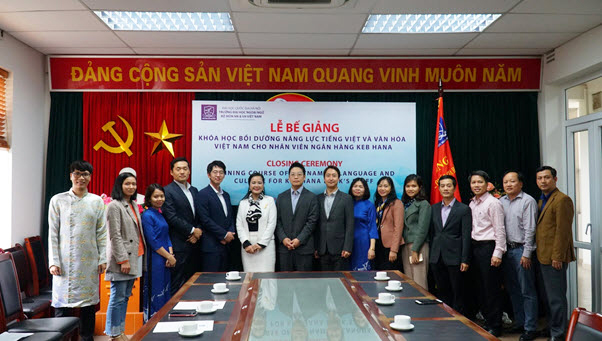 Lệ Thủy-Việt Khoa/ULIS Media